Berit Talks Books
4.5 Crazy WTF Stars ⭐⭐⭐⭐·5

Another late addition to my best of 2018 reads.
Well, Colleen Hoover released another book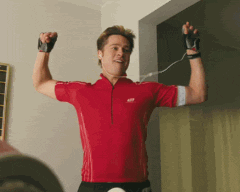 If you don't already know it by now CoHo is the queen of romance, her books (if you haven't read them) always have a romance element to them, even if the story line deals with some heavy (and important) topics, and is one of my absolutely favourite authors.
But then she decides to just move away from the genre that everyone knows and loves, and self publish a psychological thriller, I mean WHO DOES THAT??
COLLEEN FREAKING HOOVER THAT'S WHO!!
This book shouldn't work, looking at her back catalogue, you would expect to find Love, Despair and happiness, all wrapped with a kind of awkwardly placed bow.
But this book WORKS PEOPLE!!!
I'm not sure whether she popped to Tarryn Fisher's house and they somehow managed to have some…
View original post 588 more words