Books on the Bookshelf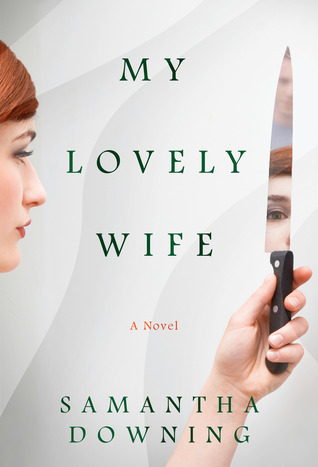 PUBLISHER: Berkley Publishing
PUBLICATION DATE: March 26th, 2019
……
Hi there and welcome to my stop on the Blog Tour for My Lovely Wife by Samantha Downing. Thank you to Berkley Publishing for gifting me a beautiful hardcover copy of this book and for inviting me to be a part of this exciting blog tour!
……
ABOUT THE BOOK: 
Dexter meets Mr. and Mrs. Smith in this wildly compulsive debut thriller about a couple whose fifteen-year marriage has finally gotten too interesting…
Our love story is simple. I met a gorgeous woman. We fell in love. We had kids. We moved to the suburbs. We told each other our biggest dreams, and our darkest secrets. And then we got bored.
We look like a normal couple. We're your neighbors, the parents of your kid's friend, the acquaintances you keep meaning to get dinner with.
We all have secrets to keeping…
View original post 357 more words